Our Experienced EB-2 NIW Lawyers Can Help You Obtain Your Visa
An NIW lawyer at Path Law Group can help you request a National Interest Waiver to waive the labor certification requirements of an employment-based visa if you meet a number of criteria. Learn more here.
How Can an NIW Attorney Help You?
Highly-qualified foreign nationals who hold an advanced degree have several possibilities to pursue a green card in the U.S. One of these possibilities is the EB-2 NIW or the employment-based second preference visa category with a National Interest Waiver.
What is a national interest waiver? A National Interest Waiver, also referred to as an NIW, is a special exemption that is offered by the United States Citizenship and Immigration Services. NIWs are offered to immigrants who are applying for an EB-2 Visa but have an exceptional set of skills that allow them to perform job duties at an advanced level. Essentially, the presence of National Interest Waivers allows applicants who are seeking residency in the United States to avoid the PERM Labor Certification process by using their exceptional skillset which is seen as an asset to the United States.
Despite the fact that this type of process for getting permanent resident status, also known as a green card, had existed for a long time, it wasn't very popular. It was very demanding to prove an individual can qualify for an EB-2 NIW visa because the term "national interest" has never been clearly defined by Congress or the United States Citizenship and Immigration Services (USCIS). However, everything changed in 2016, when the Administrative Appeals Office of the USCIS issued an overruling decision in the Matter of Dhanasar and simplified the National Interest Waiver (NIW) analysis. After that case, it was much easier for individuals to qualify for an EB-2 NIW visa.
Despite simplifying the National Interest Waiver (NIW) process, you still need to be thorough and gather all the necessary documentation. No one can compel you to hire an experienced immigration law attorney, but by doing so, you can improve the chances of your NIW application process ending successfully.
The attorneys at Path Law Group have been helping foreign entrepreneurs, professionals, and creatives immigrate to the US since 2015. We can provide exceptional results to our clients through tailored service.
What Are the NIW Requirements?
When a foreign national is trying to get an EB-2 visa, the first step is following the Labor Certification Process or Program Electronic Review Management (PERM). This requirement comes from the U.S. Department of Labor (DOL) in an effort to protect US workers and demonstrate that there aren't any qualified domestic employees for the job in question.
If the Labor Certification petition is approved and the Department of Labor concurs that there aren't available American employees who could fill the position, the certification will be issued. The whole procedure may be complicated, expensive, and time-consuming, lasting from six months up to three years. You can read a more detailed guide regarding the PERM labor certification process here.
However, an applicant can request a waiver of the Labor Certification requirement because it would be in the best or "national interest" of the United States.
Before the Matter of Dhanasar, the USCIS evaluated "national interest" based on an NYSDOT (Matter of New York State Department of Transportation) criteria. But, one of the requirements was very difficult to satisfy, and after years of complaints, the NYSDOT was reevaluated, which simplified the NIW process.
In the Matter of Dhanasar, USCIS cleared up the necessary criteria for getting an NIW visa and stated a 3-prong test that candidates should fulfill to get a visa:
The proposed endeavor of the foreign national applicant has to have substantial merit and national importance
The applicant has to be well-positioned to advance that proposed endeavor;
It would be beneficial to the U.S. to waive the labor certification requirements
Besides fulfilling these requirements, a foreign national also has to demonstrate that he or she possesses exceptional ability in the sciences, arts, or business or has an advanced degree or its equivalent.
Understanding the NIW Application Process and Requirements
If you would like to be considered for NIW employment-based immigration, first you have to prove that your proposed endeavor would benefit the U.S. as a whole. Although your entrepreneurship will be at a particular location, it has to be beneficial on a national level. But, the applicants are not limited by the USCIS to certain fields.
The USCIS decision on whether you are well-positioned to advance that proposed endeavor will be based on your knowledge, education, and previous experience. However, it will also pay attention to your business plan, progress, as well as the interest of potential investors, customers, and other entities. Although you don't have to prove that your endeavor will necessarily be successful, you do have to demonstrate that you are capable of making it successful.
USCIS will also consider how much the United States would benefit from your contributions. You should prove that the national interest would be impacted if you undergo the Labor Certification process.
In addition, you may be required to prove that if the employer denied your service and gave the job to a less-qualified U.S. worker, that would be against the general national interest. The USCIS will assess if your contribution justifies the NIW waiver and if your contribution is urgent enough to require waiving the Labor Certification process. That can sometimes be accomplished by demonstrating that you have exceptional ability and qualifications.
Although the whole process may seem easy, we always recommend our clients to be cautious. Any petition must include significant evidence that satisfies each prong. If you have any questions, feel free to contact us or learn more about our immigration attorneys before retaining our services.
Supporting Evidence for an NIW Immigration Petition
Retaining an experienced immigration lawyer to help you with your NIW process will save you time and money, as well as help make sure your documents are in order.
Although the supporting evidence for your NIW immigration process depends on your proposed endeavor, there are some typically required documents. These documents include:
National Interest Waiver Petition Letter
Recommendation letters that testify to the applicant's skill
Completed I-40, Immigrant Petition for Alien Worker
Copy of the applicant's academic qualification as well as a copy of their resume
Copy of applicant's passport
All of these and other required documents have to be drafted by following the guidelines of the USCIS. For example, an NIW petition letter, as well as recommendation letters, have to prove an applicant is eligible for National Interest Waiver and meets all of the NIW requirements.
If you would like to file a successful NIW petition, a lawyer and a law firm with experience in immigration law can be of crucial importance. When you work with Path Law Group, you will have a dedicated team of immigration attorneys and legal experts standing by your side each step of the way, ensuring everything is according to USCIS requirements.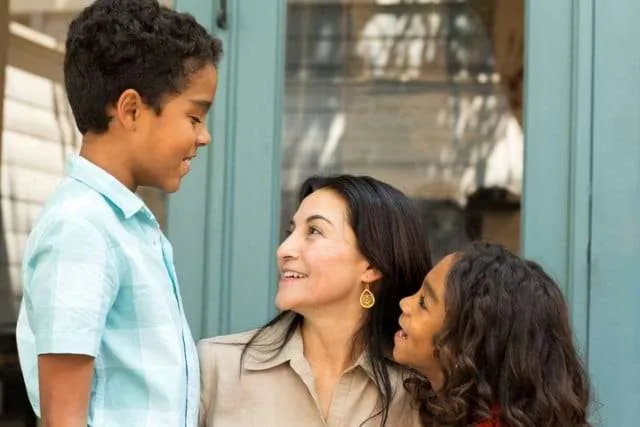 Retaining the NIW Attorney Can Be Crucial for Success
There are a number of essential distinctions between conventional EB-2 cases and EB-2 NIW cases. For instance, in an EB-2 case, a company needs to be the petitioner, and the foreign national the beneficiary of the application. When it comes to an EB-2 NIW case, a foreign national can petition on his/her own behalf, or a company can submit a petition for him or her.
In addition, in an EB-2 case, the company needs to go through the Labor Certification process, which can take a considerable amount of time. On the other hand, this process is waived in EB-2 NIW cases.
A job offer is needed in EB-2 cases. EB-2 NIW cases waive the job offer requirements. Also, it can be harder to get approval for an EB-2 NIW visa than for an EB-2 visa. But, a qualified immigration lawyer can be of invaluable assistance.
An EB-2 NIW petition can be denied for many reasons, including the applicant's ineligibility, inappropriate filing, as well as because the applicant doesn't meet the requested criteria. But, in some cases, an individual can appeal the decision. In case the appeal is possible, the assistance of an immigration lawyer with appropriate experience can be crucial.
EB-2 NIW Waiver Processing Time
The EB-2 NIW green card processing time can vary since USCIS evaluates every application on a case-by-case basis. However, the usual processing time is between three and nine months. In addition, premium processing is not available for a petition filed with National Interest Waiver.
In addition to EB-2, there are also other employment-based visa and green card categories. For example, if you don't want to go through the PERM process and you can prove extraordinary ability in your field, you can also apply for an EB-1A green card. Although applicants must demonstrate future work in the field, the EB-1A green card does not require an employer-sponsor. However, USCIS may have harsher requirements that have to be satisfied.
Whether you are interested in the EB-2 National Interest Waiver or in getting another type of visa or a green card as a skilled professional worker, we are here to help. The immigration law experts at Path Law Group can make the legal process as smooth as possible. Contact our office today and schedule a free consultation.