CLIENT: Kenji Minami
CASE TYPE: EB-2 NIW
Obtaining an EB-2 NIW for a Japanese Executive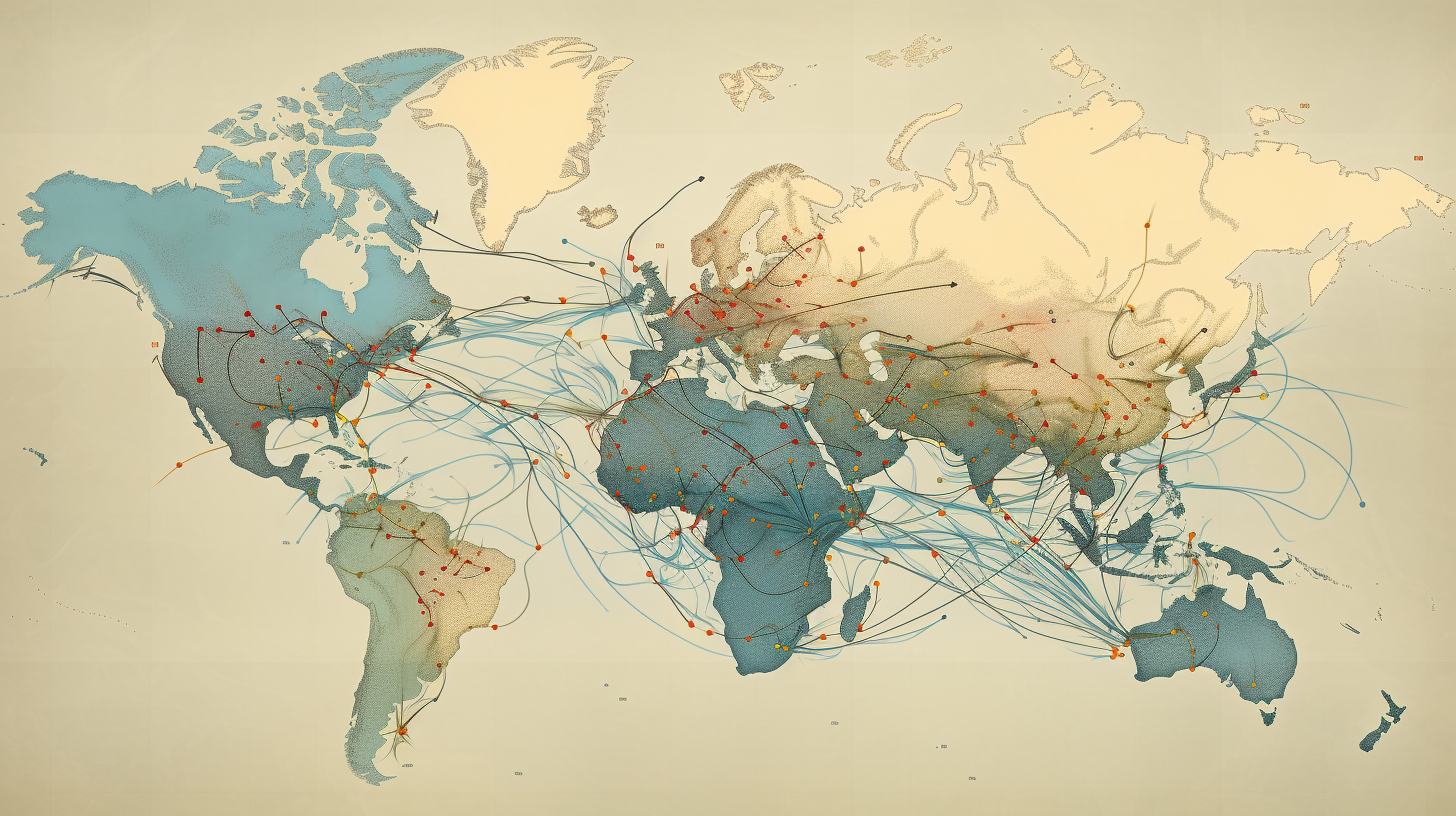 CLIENT:
Kenji Minami
FIELD:
International Executive Recruitment
DEGREE:
Bachelor in Economics
OUTCOME:
NIW Approved
Background
Path Law Group was approached by Kenji Minami, a citizen of Japan, to pursue permanent immigration options in the United States. Mr. Minami advised us that during his consultation with another attorney he was advised that applying for a National Interest Waiver in the EB-2 category would be a "waste of money". However, after a thorough evaluation of his qualifications, we concluded that the EB-2 National Interest Waiver would indeed be his best option.
Kenji pursued his higher education in the U.S., graduating with a Bachelor of Arts Degree in Economics from the University of San Francisco in 2006. Through his education, he gained a deep understanding of economic principles, human behavior, and analytical methods, which have proven invaluable in his professional journey, especially in the realm of executive recruitment. 
After graduating, Kenji honed his expertise through various roles at prestigious institutions such as Aozora Bank, JP Morgan Securities Japan CO., Ltd., PricewaterhouseCoopers Advisory LLC, and Jefferies Japan Securities. In 2012, leveraging his vast experience, Kenji founded his own executive search firm, VantagePoint K.K., specializing in high-level recruitment for consulting firms and financial institutions in Japan. Despite the competitive market, VantagePoint achieved remarkable success, placed over 500 top-tier professionals and won several industry accolades. These achievements were the foundation for a successful EB-2 NIW application. The details are discussed below.
EB-2 National Interest Waiver (NIW) Overview
EB-2 Category Basic Requirements:
Advanced Degree or Unique Expertise: The applicant must hold an advanced degree (or a foreign equivalent) or demonstrate exceptional ability in their field (sciences, arts, or business). Exceptional ability means a degree of expertise significantly above that ordinarily encountered.
National Interest Waiver (NIW) Specific Requirements:

Benefit to the U.S.: The foreign national's proposed endeavor must have both substantial merit and national importance. This can be in a range of areas including, but not limited to, business, entrepreneurialism, science, technology, health, education, or culture.
Well-Positioned to Advance the Proposed Endeavor: The applicant must be well-positioned to advance the proposed endeavor. This means that the applicant should be able to demonstrate, based on their record, that they are likely to succeed in their area of expertise and thus benefit the U.S.
Beneficial to the U.S. to Waive the Requirement: The U.S. would benefit from waiving the standard requirement of a job offer and, therefore, the labor certification. In essence, it must be demonstrated that it's in the U.S. interest to grant the waiver because the applicant's contributions are so significant.
Additional Points:
Labor Certification Waiver: One of the main advantages of the NIW is that the applicant can bypass the labor certification process, which can be time-consuming and cumbersome.
Self-petitioning: Eligible candidates can self-petition, meaning they don't need an employer to sponsor their visa application.
Diverse Fields of Endeavor: While traditionally popular among scientists and researchers, the NIW can be pursued by professionals in a wide variety of fields, as long as they can demonstrate that their work is of "national interest".
It's important to remember that the EB-2 NIW process can be complex and subjective. Each application is unique, and the success often hinges on the quality of evidence provided and the argument made for the national interest. Consulting with an immigration attorney who has experience with NIW petitions can be beneficial.
 Overview
There is a common impression that EB-2 National Interest Waiver petitions are only suitable for scientists or researchers with extensive publications. However, this is not the case. The regulations and controlling case law make it clear that a vast array of professionals are eligible for the category so long as they meet the criteria. Below we outline the argument for Mr. Minami's NIW: 
1. Whether the Proposed Field of Endeavor has Substantial Merit or National Importance: 
a. Substantial Merit
In the presented case, Mr. Minami's proposed field of endeavor was identified as International Executive Recruitment, focusing on Job Creation for U.S. Workers by Japanese Companies. His endeavor was geared towards job creation for U.S. workers by adeptly matching qualified candidates with fitting job opportunities within client firms. This initiative not only held significant merit for its potential economic impact on the U.S. but also underlined the importance of bolstering the operations of Japanese companies within the U.S. to facilitate job growth.
Several expert letters noted Mr. Minami's unique positioning to bolster U.S. economic growth through job creation and talent retention. The letters emphasized Mr. Minami's proficiency in optimizing hiring strategies and accentuated how his expertise would fill critical roles, promoting U.S. economic growth and competitiveness. These attestations unequivocally validated that Mr. Minami's endeavor was of substantial merit, aiming at enhancing the U.S. economy through strategic job placements.
b. National Importance
Mr. Minami's initiative holds vast significance, aiming to generate employment and substantially benefit the U.S. economy. The USCIS Policy Manual, alongside the cited Matter of Dhanasar, emphasize the paramount nature of endeavors that lead to job creation and other positive economic effects, especially in economically challenged areas. Mr. Minami's focus was to simplify the matching of adept candidates to apt job openings, fueling U.S. employment and the consequent economic surge. His expertise in pinpointing such candidates, especially for senior roles, not only streamlined job creation but also catalyzed business expansion and innovation, further emphasizing its national significance.
The tangible outcome of proficient job creation is reflected in augmented market dynamics and productivity. Employed individuals exhibit increased purchasing capabilities, amplifying consumer spending, and in turn, propelling demand for diverse services and products. This positive economic spiral augments business revenues, spurring companies to innovate, invest, and grow. Furthermore, Quartz's 2017 article elucidated the symbiotic economic relationship between the U.S. and Japan, highlighting that Japanese companies provided employment for nearly 840,000 Americans, further corroborating the vital role of Mr. Minami's efforts. Given the myriad positive effects of his endeavors, Mr. Minami undeniably met the set criterion for national importance.
2. Whether the  Applicant is Well-Positioned to Advance the Proposed Endeavor:
To ascertain whether an individual is well-positioned to advance the proposed endeavor we look to the criteria set forth in Matter of Dhanasar, 26 I&N Dec. 884 (AAO 2016). Typically, several factors are considered. These encompass the individual's education, skills, record of success in related areas, future plans, progress made in the endeavor, and interest shown by relevant entities or individuals in his field. 
Mr. Minami's potential to further his proposed venture, facilitating job creation for U.S. workers by seamlessly connecting qualified candidates with fitting opportunities, was assessed against a multifaceted set of criteria. These encompassed his educational foundation, expertise, history of achievements in similar domains, a structured model for upcoming endeavors, and the tangible steps he had already undertaken towards his venture. Boasting an impressive 17-year professional trajectory, his foundational academic credential was a Bachelor of Arts degree in Economics from US institution. Coupled with this, his eclectic experiences in M&A, consulting, and a deep comprehension of human resource strategies firmly placed him as a pivotal figure to advance his venture.
Further evidencing his potential, Mr. Minami co-founded VantagePoint K.K., an executive search firm, and saw it achieve phenomenal success, facilitating placements for over 500 high-ranking professionals. His commitment and results didn't go unnoticed, earning him accolades such as the "Outstanding Recruiter of the Year." The next chapter of his career saw the acquisition of his firm by JAC Recruitment Co., Ltd., post which he ascended to the role of President of JAC Recruitment (U.S.) Inc. This continued leadership in the recruitment arena was substantiated by glowing testimonials from both colleagues and industry stalwarts, attesting to Mr. Minami's profound impact and unparalleled skills, further reinforcing his aptitude to realize his proposed endeavor.
3. Whether it Would be Beneficial to the United States to Waive the Requirements of a Job Offer and thus a Labor Certification 
To evaluate if it would be in the national interest to waive the individual's job offer requirements and associated labor certification, several criteria were taken into account. These factors include: the feasibility for the individual to secure a job offer or for the petitioner to obtain a labor certification due to the specific nature of his qualifications or proposed endeavor; the potential benefit the United States would receive from her contributions, even if other qualified U.S. workers are available; and the urgency of the national interest in her contributions, making it compelling to bypass the labor certification process, as referenced in Matter of Dhanasar, 26 I&N Dec. 884 (AAO 2016).
From the information presented, it was evident that waiving the job offer and labor certification requirements would benefit the United States. Factors presented on behalf of Mr. Minami included the nature of his qualifications, the impracticality of obtaining labor certification, and the national urgency of his contributions. Mr. Minami's track record in International Executive Recruitment, especially in job creation for U.S. workers by Japanese companies, underpinned the strength of his case. His unique skill set and expertise, combined with his dedication to propelling U.S. employment, demonstrated the tangible benefits he offers to the U.S.
Conclusion
We are proud to say Mr. Minami's EB-2 NIW petition was approved by USCIS. We are honored to have been a part of such an important process for Mr. Minami and his family.