CLIENT: Saumya Bhatnagar
CASE TYPE: O-1A VISA & EB-1A VISA
Obtaining a Green Card for an Innovator, Entrepreneur, and Technology Advocate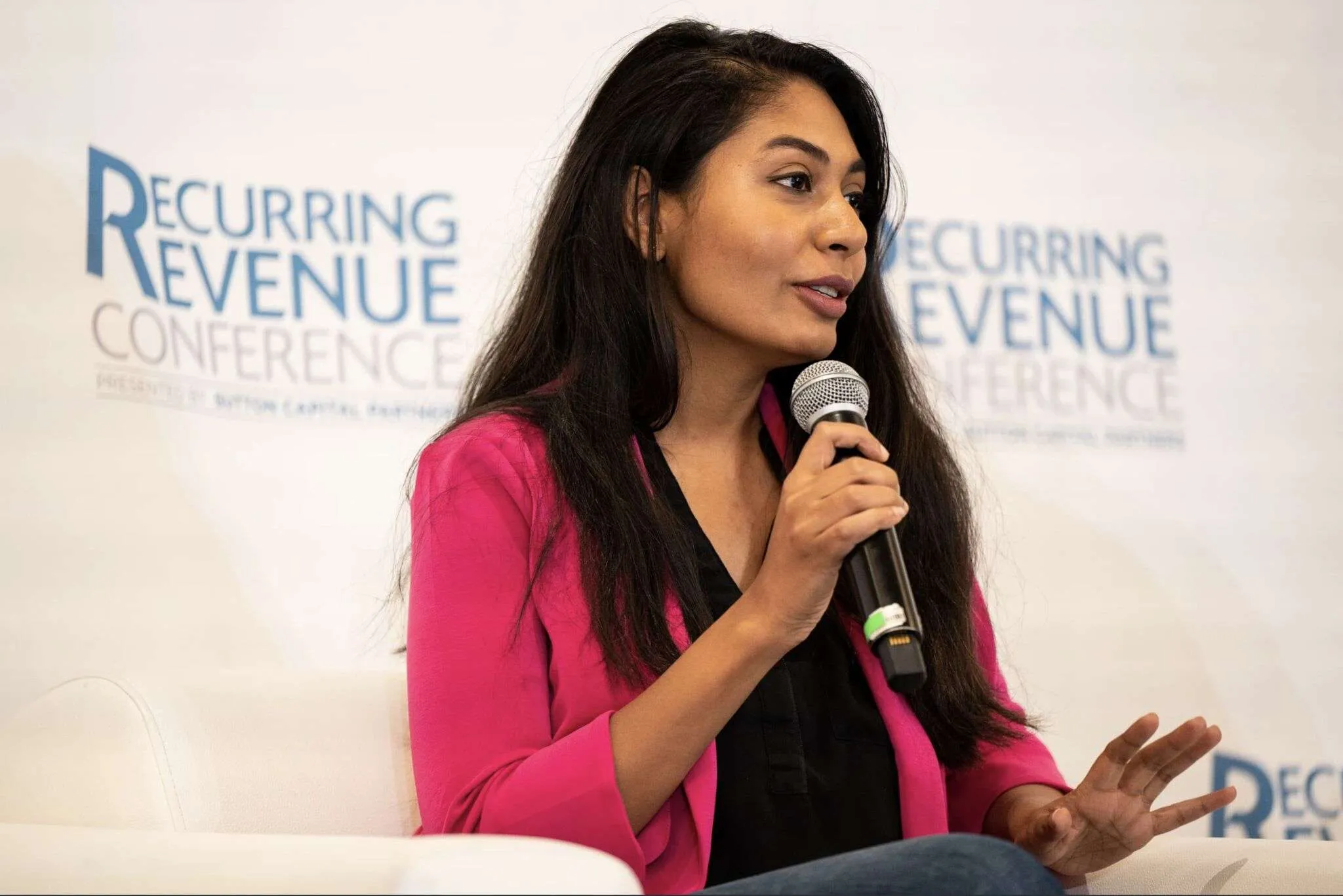 CLIENT:
Saumya Bhatnagar – Involve.AI
FIELD:
Machine Learning & Natural Language Processing
OUTCOME:
O-1A & EB-1A Approval
Background
Saumya Bhatnagar is a trailblazing tech entrepreneur with a passion for leveraging artificial intelligence to drive meaningful change in the world. As the Chief Product Officer and Co-founder of involve.ai, she has been instrumental in the development of an AI-driven Early Warning Dashboard that empowers companies to predict churn and revenue growth opportunities using customer data. Saumya's dedication and expertise have been recognized by numerous prestigious accolades, including Forbes 30 Under 30, the Stevie Gold Entrepreneur of the Year award, and listings among the 50 Most Powerful Women in Tech by the National Diversity Council and the Top 100 Women by AI Technology magazine. Saumya and her co-founder Gaurav approached Path Law Group in April 2019 to embark on an immigration journey that included multiple O-1A approvals, a successful EB-1A application and multiple Employment-Based visas for Involve.Ai's growing staff.
"As someone who has personally experienced the unparalleled expertise and unwavering dedication of Path Law Group, I cannot recommend their services highly enough. When I first approached them, I had ambitious dreams for my startup, involve.ai, but the challenges of navigating the complex US immigration system seemed insurmountable. However, from the very beginning, the team was resolute in their commitment to help me achieve my goals.
My case was undoubtedly complex and the attorneys took the time to develop a bespoke strategy that addressed my specific needs. They guided me through the process of obtaining both an O-1A visa and an EB-1A, which seemed like a distant dream at first. Their knowledge of the immigration system and its intricacies was impressive, and their support at every step was invaluable.
Path Law Group's expertise, diligence, and genuine care for their clients turned what could have been a stressful and challenging process into a seamless and positive experience. Their attention to detail and proactive approach ensured that my applications were well-prepared and thorough, ultimately leading to the successful achievement of my immigration goals.
Today, involve.ai is thriving, and I wholeheartedly attribute this success to the unwavering support and guidance of Path Law Group. Their passion for helping clients realize their dreams, along with their exceptional professionalism and knowledge, make them an unmatched immigration law firm.
For anyone seeking a partner to navigate the complexities of the US immigration system, I enthusiastically endorse Path Law Group. They have not only transformed my life but have also played an instrumental role in the success of my business. To the entire team at Path Law Group, I offer my deepest gratitude and commendation for your exceptional service."
EB-1A Overview
The EB-1A classification is a type of employment-based immigration visa that is available to individuals who have demonstrated extraordinary ability in their field of work. The EB-1A category is reserved for individuals who have achieved national or international acclaim in their field and can show sustained recognition for their work. The EB-1A visa does not require a job offer from a U.S. employer, and the recipient can self-petition for the visa. A successful applicant must either show evidence of a major one-time award/prize (Pulitzer, Oscar, Olympic Medal) or satisfy at least 3 of the criteria below:
Evidence of receipt of lesser nationally or internationally recognized prizes or awards for excellence in the field of endeavor.
Evidence of membership in associations in the field for which classification is sought, which require outstanding achievements of their members, as judged by recognized national or international experts in their disciplines or fields.
Evidence of published material in professional or major trade publications or major media about the beneficiary, relating to the beneficiary's work in the field for which classification is sought.
Evidence of the beneficiary's participation, either individually or on a panel, as a judge of the work of others in the same or in a field of specialization allied to that field for which classification is sought.
Evidence of original scientific, scholarly, artistic, athletic, or business-related contributions of major significance in the field.
Evidence of authorship of scholarly articles in the field, in professional or major trade publications or other major media.
Evidence of the display of the beneficiary's work in the field at artistic exhibitions or showcases.
Evidence that the beneficiary has performed in a leading or critical role for organizations or establishments that have a distinguished reputation.
Evidence that the beneficiary has commanded a high salary or other significantly high remuneration for services, in relation to others in the field.
Evidence of commercial successes in the performing arts, as shown by box office receipts or record, cassette, compact disk, or video sales.
Overview
Saumya's journey began in New Delhi, where she co-founded a startup right after high school, focused on using technology to reduce gender-based abortions in India. Her pursuit of innovation continued as she earned her Bachelor's degree in Computer Science and later completed her Master's in Computer Science at the University of California, Santa Cruz, specializing in Natural Language Processing.
Throughout her career, Saumya has consistently demonstrated a strong record of academic and hands-on work performance, establishing herself as an experienced software leader with a history of positive project outcomes. Her dedication and vision led her to Path Law Group, where she sought assistance with various immigration matters.
Before involve.ai, Saumya served as the CTO and Co-founder of Involve in Santa Monica for over six years. There, she led a team of 10 engineers, 2 product experts, 3 customer success managers, and 2 customer support members. She developed product strategy, spearheaded the product roadmap, conducted market research, and ran the customer development process for over 350 CXOs to bring the organization to product-market fit.
Saumya was also a Founder at the Founder Institute in San Diego for four months in 2016. The Founder Institute is a global network of startups and mentors that helps entrepreneurs launch meaningful and enduring technology companies through its four-month pre-seed incubator program.
Her earlier venture, Iti, saw Saumya as a Co-founder and CTO in New Delhi for over five years, where she created Java and Python-based E-PNDT software to combat issues of female foeticide tracking. She led a team of 3 software engineers and developed a machine learning-driven supervised learning model that used certain markers to predict the confidence level of gender-based abortion.
Path Law Group is proud to have represented Saumya Bhatnagar and played a role in her journey to obtaining a green card. As an accomplished entrepreneur and advocate for the transformative power of technology, Saumya embodies the spirit of innovation and determination that Path Law Group is committed to supporting.