E2 Visa Requirements for Treaty Investors: A Comprehensive Guide
Do you meet the E2 visa requirements? Find out here with Path Law Group.
E2 Visa Information
The E-2 visa, also known as the treaty investor visa, is a nonimmigrant temporary work document granted to foreign nationals who are coming to the United States to develop and direct the enterprise that they are in the process of investing in. The investment has to be considered "substantial" by the federal government. 
Once the investor visa is approved, the E-2 treaty investor is granted residency in the United States for a period ranging between three months and five years. When this happens, the investor's unmarried children under the age of 21 and the investor's spouse may apply to live, work, and study in the U.S. Additionally, the treaty trader visa allows the treaty investor to enter the United States as well as depart the United States as they wish.
There are options to have the E-2 visa extended indefinitely, making it an appealing non-immigrant visa option for foreign investors who wish to live and work in the United States. However, the requirements for this visa are rather stringent, so hiring an attorney who is experienced with E2 visa applications like those at Path Law Group is essential to proving that you satisfy them. Below is a more in-depth look at the E2 visa requirements and more from our attorneys.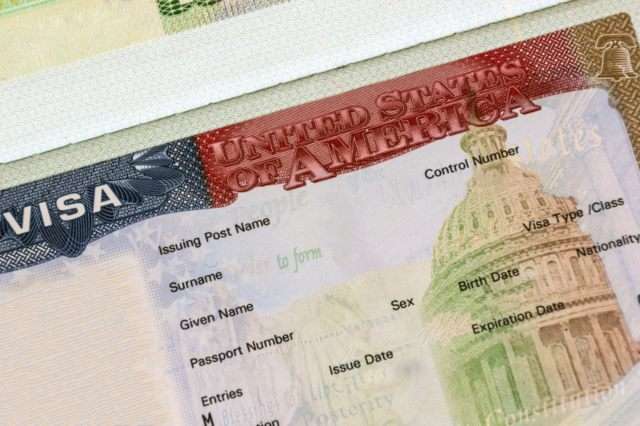 Basic E2 Visa Requirements
Immigrants who are filing for E-2 status must meet certain requirements that are set forth by the USCIS. 
First of all, the investor must be a national of a country that the United States has a treaty concerning commerce and navigation with, also known as a treaty country. The treaty investor must also be able to provide proof that he or she is investing a substantial amount of capital in a bona fide U.S. business, i.e. one that produces services or goods for profit. 
Additionally, the applicant is responsible for providing proof that he or she will obtain at least 50 percent ownership of the enterprise or will possess operational control through a supervisory or executive position. When you work with Path Law Group, we can help you put together a compelling and comprehensive petition establishing that you meet these requirements so you can smoothly and successfully begin the process of bringing your career to the United States.
Business Investment Requirements for E2 Visa
Applicants often have questions about the business requirements for the E-2 visa, particularly regarding the terms "substantial investment" and "operational control." While there are no written laws on the USCIS website that dictate how large the enterprise has to be in order to be eligible for E-2 visa investment, it is important that the amount of investment is enough to be considered "substantial."
One way the investment enterprise can meet this requirement is by proving that the investment is not a marginal enterprise. To prove this, there must be evidence that the investment enterprise will not just create an income to provide for the principal investor and their family, but will rather have a significant economic impact in the United States.
In addition to proving that they will hold some type of risk in the commercial enterprise, the applicant will be required to prove that he or she is investing enough money to obtain 50% or more of the equity in the business. If there is no proof of at least 50 percent ownership, the applicant will need to provide documentation that he or she will be taking on operational control. This can be provided through a legally binding contract that proves a managerial role or another allowable corporate device, but your E-2 visa lawyer can help you determine which documentation will best help your case.
United States E-2 Visa Documents
Typically, the USCIS will require information about the worth of the enterprise that is being invested in. This could include forms from a professional business valuator in conjunction with tax returns and other financial documents such as bank account statements.
Additional documentation that may improve the odds of approval include the following:
Evidence of the applicant's role as a supervisor or executive manager
Evidence of control and possession of the investment funds
Evidence of remittance to the United States
Evidence of the business' establishment in the United States
Evidence of the nationality of all investors
Evidence of the investment in the United States
Evidence of substantiality
Evidence that the enterprise is not marginal
Evidence that the business is a real, active enterprise
E2 Visa Required Documents
Foreign nationals who are applying for their E-2 visa will also be required to complete and submit several forms with their initial application. These include:
DOS Form DS-160: Nonimmigrant Visa Application.
DOS Form DS-156E: Nonimmigrant Treaty Trader/Investor Application.
A copy of a passport that is valid for at least six months beyond the period of stay in the US and has at least one blank page
A passport-style color photograph that shows the full face of the applicant against a light background. Head coverings are only acceptable in these photos if required by the applicant's religion.
Business plan for funds involved in the investment
Curriculum vitae
Failure to provide any of the aforementioned information or forms can result in lengthy delays in the E-2 visa application process or the outright refusal of the applicant's entry into the United States. To prevent this from happening, it's a good idea to work with an attorney who knows how to build a successful visa application for E-2 visas.
E2 Visa Photo Requirements
The photo identification required as a part of the E2 visa application must meet some very clear requirements. The photo must show the entire face of the applicant against a light background. In most cases, the applicant cannot have any sort of a head covering on in the photograph. However, the head covering rule does not apply if the applicant is a member of a religion that requires its members to wear a head covering. However, the application does require that the head covering does not obstruct any part of the applicant's face.
The process of applying for and receiving a treaty investor visa is lengthy and heavily legal. If you are considering applying for an E-2 visa to become a controlling investor in a United States-based company, you should consult an immigration attorney at Path Law Group. If we determine that you qualify for E-2 visa status, we will help you gather and fill out the required documents to ensure that your application does not get delayed or denied.
E2 Visa Renewal Requirements
E2 visas are renewed for two years at a time and there is no limit to the number of extensions or renewals an investment visa holder can receive. As long as the entity that he or she has invested in is still operational and is under his or her control, the E2 visa can be extended. 
However, several forms must be completed every time that the applicant applies for a renewal of the E2 visa. These include the following:
Form I-129: Petition for Nonimmigrant Worker
Form I-539: Application to Change or Extend Nonimmigrant Status
Copy of original Form I-797: Notice of Action (If the status was previously extended or approved)
Copy of Form I-94: Arrival/Departure Documentation
Copy of passport along with E-2 Visa
Employer letter explaining the need for E-2 Visa renewal or extension
Copies of both personal and business tax returns dating back two years
Copies of payroll tax returns dating back two years
It is highly recommended that foreign-born nationals with an E-2 investor visa apply for their renewal before their I-94 expires. Doing so allows them to continue to work and live in the United States for 240 days pending the decision. If an applicant waits until after their I-94 expires, he or she is only granted 40 days to live and work in the United States pending the decision. If the decision is not granted within those 40 days, the applicant will be forced to leave the United States.
At Path Law Group, we've helped countless entrepreneurs and investors like you bring their careers to the United States. To learn more about your investor visa options and to begin the process of applying for or renewing an E2 visa, please contact us for a free consultation.